Did you miss our June Open Houses?
In June, we hosted our final round of open houses which focused on getting public input on four transit scenarios: Existing MARTA Penny Scenario, Half-Penny System Scenario, Full-Penny System Scenario, and the Previously Adopted MARTA Scenario. We also presented information about revenue projections for an additional half- or full-penny sales tax which is now available to DeKalb County under new enabling legislation.
The boards that we displayed at the meeting can be found here. Our new project Fact Sheet is also available.
Please review the materials below and then send us your thoughts.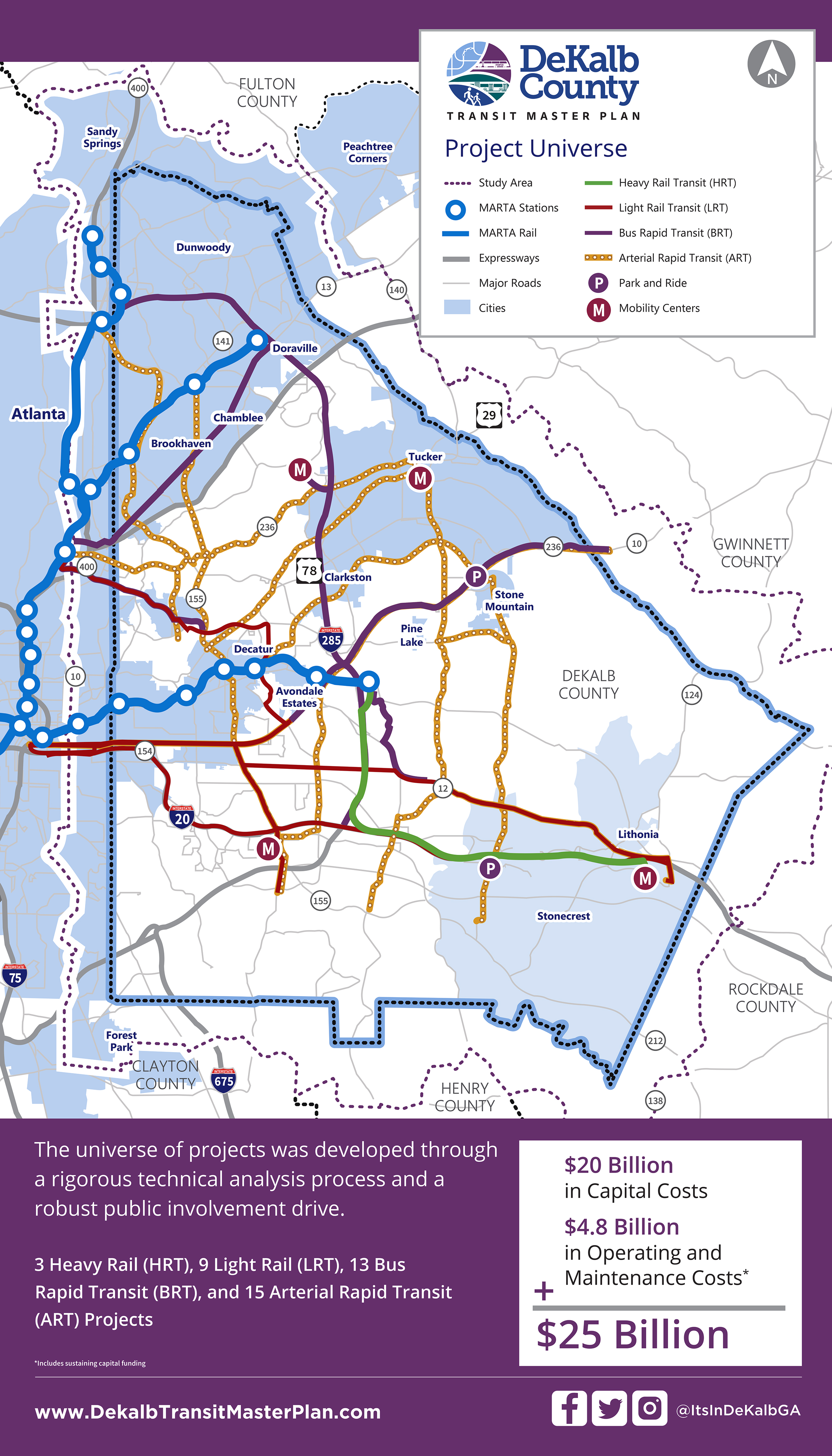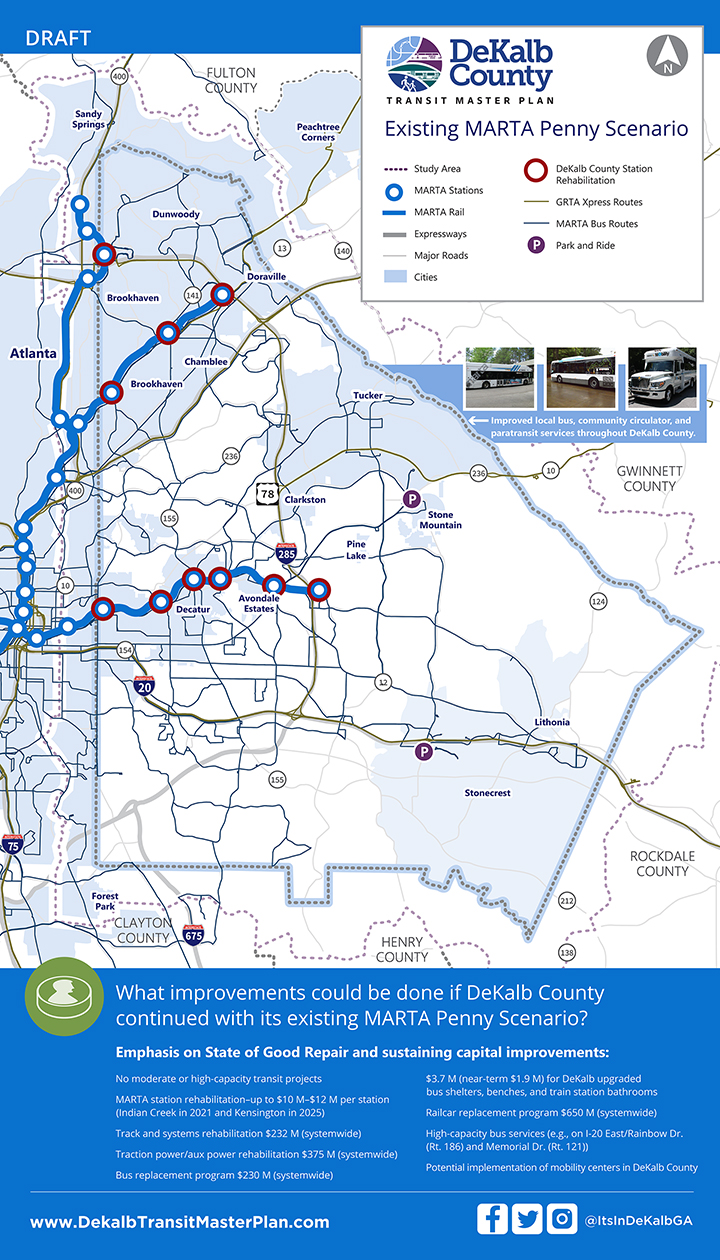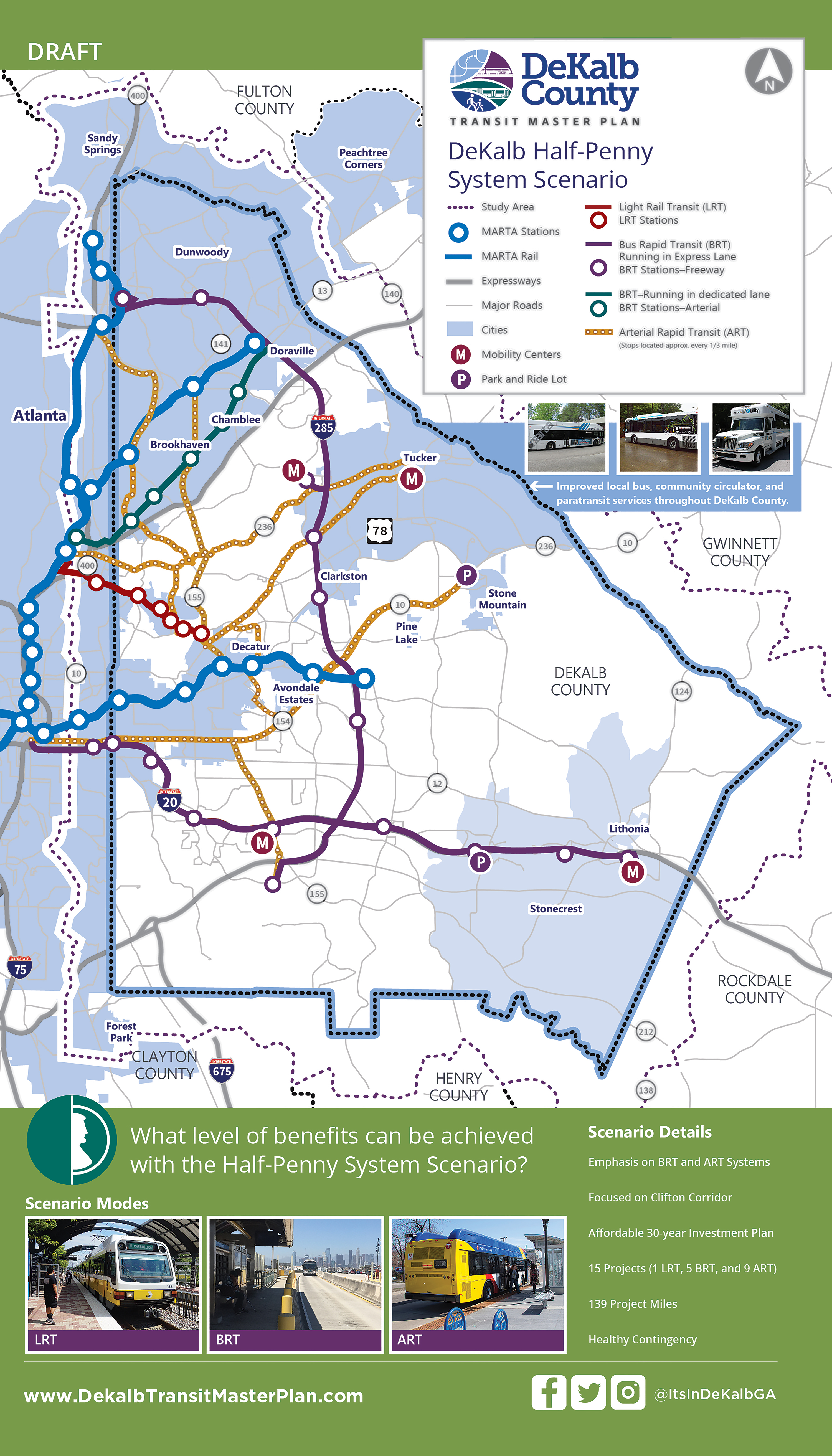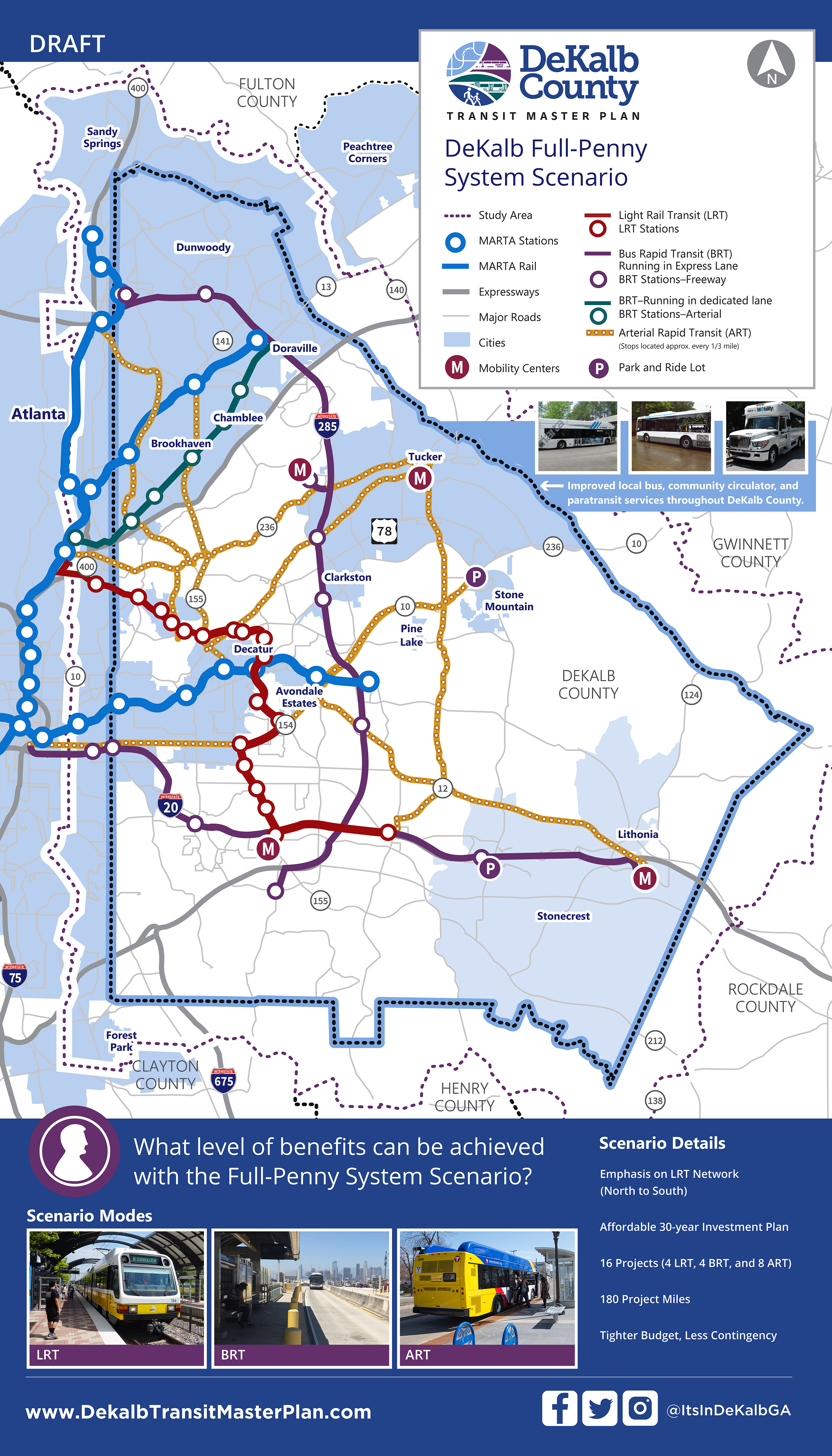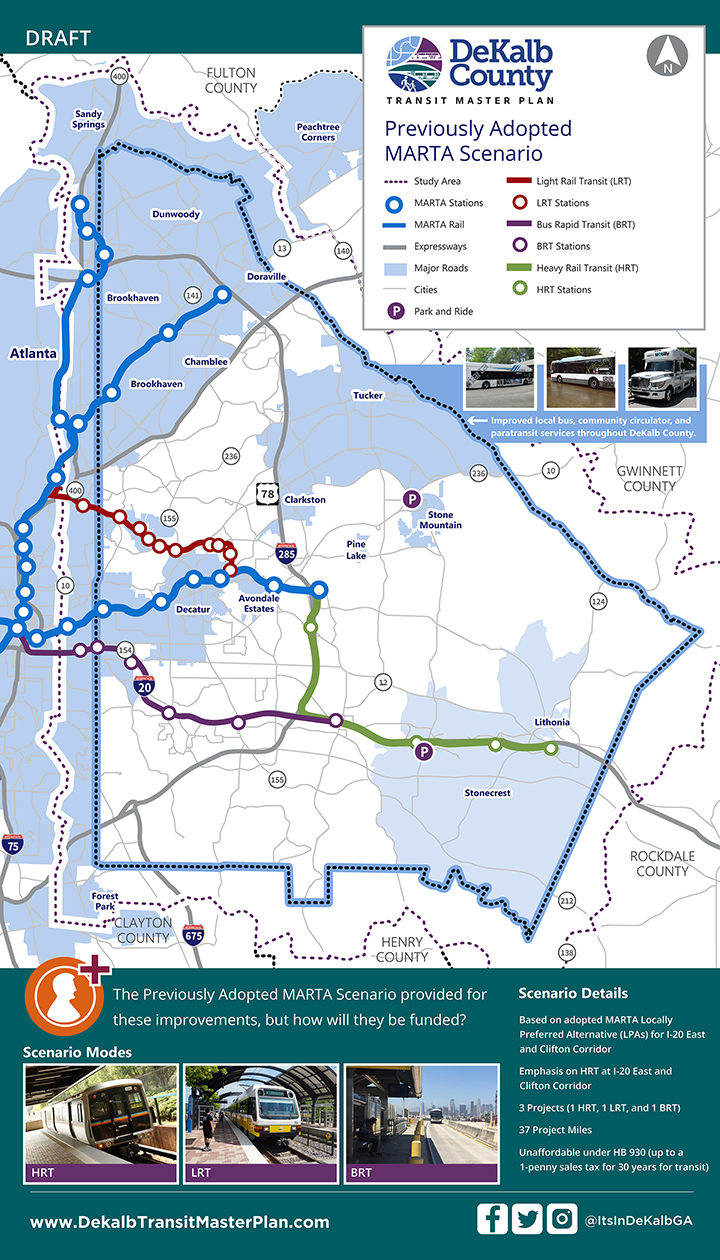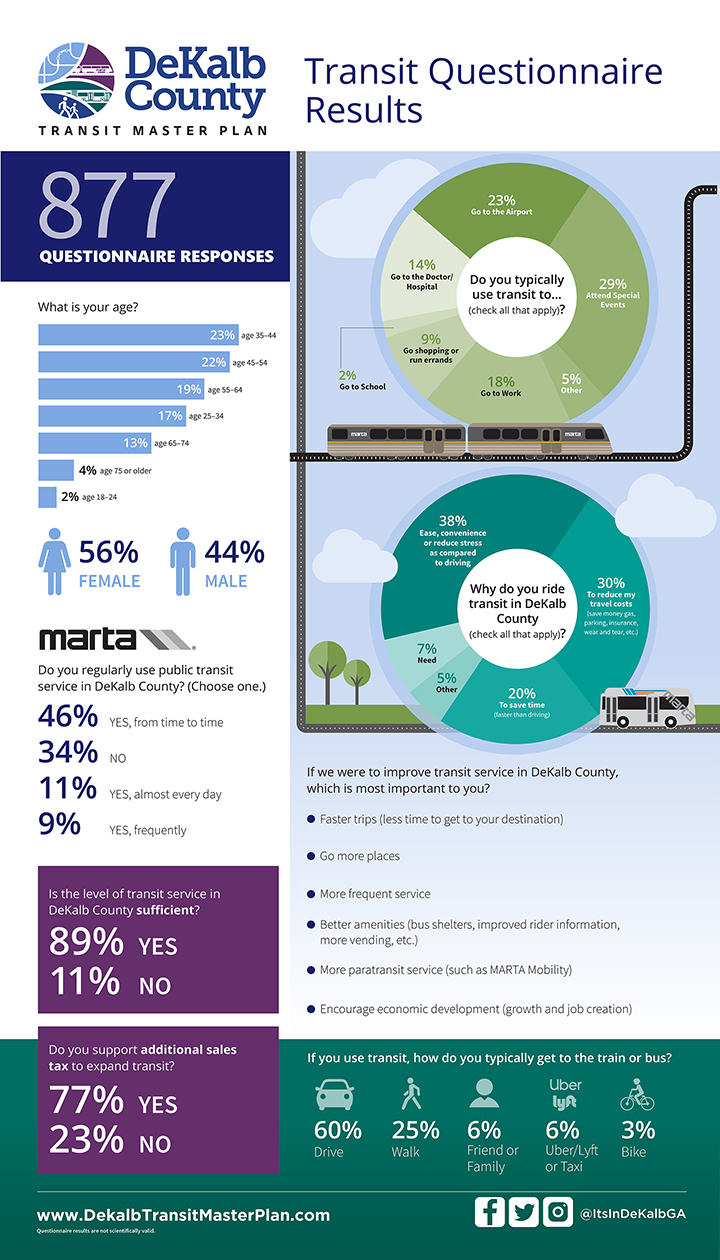 Past Public Open Houses
Below you can find the materials that we displayed at our public open houses in October 2018 and February 2019.